Simplified, it's your time.
Do you find it hard to make time especially for you? The Artist Date (Assigned Play) is the brainchild of Julia Cameron. It is a reintroduction to the magic of play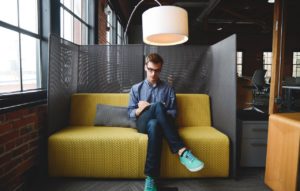 via assignment. You have to do it alone (that's right!), and it is a once (1) per week commitment. The Color Factory was one of the best dates I took myself on. You can look forward to stories about fun dates from myself and perhaps others too. I am most grateful that I started this journey pre Covid-19. Otherwise, it would have been even more difficult to come up with some fun stuff to do and enjoy solo.
What's the benefit?
You finally have a moment to yourself to do what you want to do. You start doing what comes to mind instead of denying those guilty pleasures of connectedness, in doing so, protecting your time from yourselves! This is a chance to accept this luxury, meet new people, and embark on discovery.
Assigned Play Gone Right
In 2017, I booked a ticket to see an artist that none of my compadres at the time knew (red flag). I was new to the city. I resolved to go to a new venue as a first-timeish concertgoer in the US, alone. It wasn't thrilling at first. I was nervous, EVERYONE seemed to be with their "group". By jam number two (2), I didn't care. It was so much fun. Also, as it turned out, I was not the only one who ventured out alone that night. Later, outside of the concert, I met a wonderful friend. She was also solo dolo. Her mission was not just about the artist (Citizen Cope), she was staking out her current finance. They are getting married in Rhode Island in the summer of 2021. It was just what I needed in my new life in a reimagined city. Get the point?
An Artist Date in Julia's words:
The Artist Date is a once-weekly, festive, solo expedition to explore something that interests you. The Artist Date need not be overtly "artistic" — think mischief more than mastery. Artist Dates fire up the imagination. They spark whimsy. They encourage play. Since art is about the play of ideas, they feed our creative work by replenishing our inner well of images and inspiration. When choosing an Artist Date, it is good to ask yourself, "what sounds fun?" — and then allow yourself to try it.